Horizons Holiday Apartments FAQs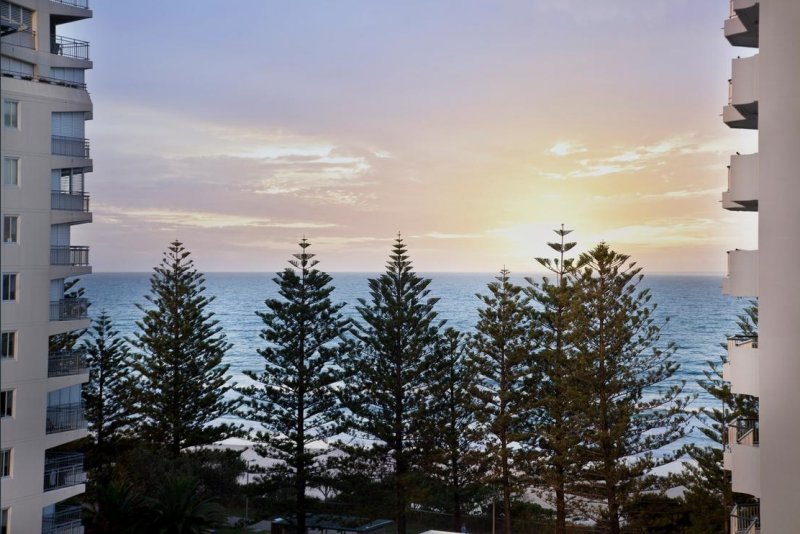 Accommodation FAQ's
General information about our accommodation and facilities.
Q: What time is check-in and check-out?
Check-in time is between 2pm and 5pm and Check-Out time is 9:30am. Please contact us if you plan on arriving or departing outside of these times as we will always try to accomodate your requests. Some charges may apply.
Q: Can I have a late check-out?
If it is available we are always happy to offer late check outs. Some charges may apply.
Q: Do you require a security bond upon check-in?
At check-in we only require an imprint of a valid credit card. If you do not have a valid credit card then a security bond is required.
Q: Is there Internet or WiFi access available?
Yes, we have a wifi network available for our guests to use during their stay. Charges apply.
Q: Is the swimming pool heated?
Yes, our swimming pool, wading pool and spa are heated all year round. They are all electrically heated so do not require the sun to keep them warm. The pool and wading pool are heated to 28 degrees and the spa is heated to 34 degrees.
Q: What facilities do you have?
We have a full list of facilities to suit all ages at Horizons. We have a heated swimming pool, heated wading pool for the younger children, a heated spa, sauna, BBQ area with free BBQ's, play-safe playground, mini golf course, games room with a pool table, Wifi network, Bali hut and grassed area for poolside picnics, security car parking and a private beach walk through to Burleigh Beach.
Q: Is after hours check-in available?
We have an after hours check-in procedure available for late arriving guests. If you plan on arriving outside our normal office hours please contact us so we can explain the procedure to you.
Q: Is there car parking available?
Yes, every unit has one security car space allocated to them
Q: How often are the apartments serviced?
For stays of ten nights or more a mid service stay is provided. For stays less than ten nights a service is available for a small fee.
Q: Is all linen provided?
Yes, we provide all bed linen, bath towels and bath mats for our guests. Beach towels and extra linen can be hired for a small fee.
Q: Can I book hire cars or transfers with you?
We can organise car hire or transfers to and from the Gold Coast Airport, Brisbane Airport or Theme Parks. We can help you with directions including the best shopping destinations on the Coast including all the factory outlets! Contact Horizons on 1800 22 88 22 for more information and prices.
Location FAQ's
General information about our location.
Q: Are there shops or restaurants nearby?
Yes, James Street has some beautiful and unique shops to explore and it is only a 2 minute drive or 10 minute walk from Horizons. Further a field Robina shopping centre and Pacific Fair shopping centres are less than a 15 minute drive away. As for places to eat you are spoiled for choice in Burleigh. We have restaurants, cafes, clubs, and take away all at your door step with the furtherest being less than a 15 minute walk of Horizons.
Q: Where can I buy groceries locally?
Yes, there is a Coles and a FoodWorks supermarket both within a 2 minute drive or a 10 minute walk of Horizons. The FoodWorks owner will even drive you home if you spend $50 or more on groceries at his store!
Q: How far away is the beach?
The beach is only a short 50 meter walk from the end of our private walkway. We are also located right in front of a patrolled section of the beach which is monitored 365 days a year (one of the only beaches on the Coast patrolled all year round).
Q: Is there public transport nearby?
Yes, we have bus stops less than 100 meters from our door and the train station is a short 10 minute drive away.
Q: Can I book theme park tickets at reception?
Yes, we have a full tour desk at Horizons where we can help you book any tour or attraction you are after.